How the NFL used fantasy football for marketing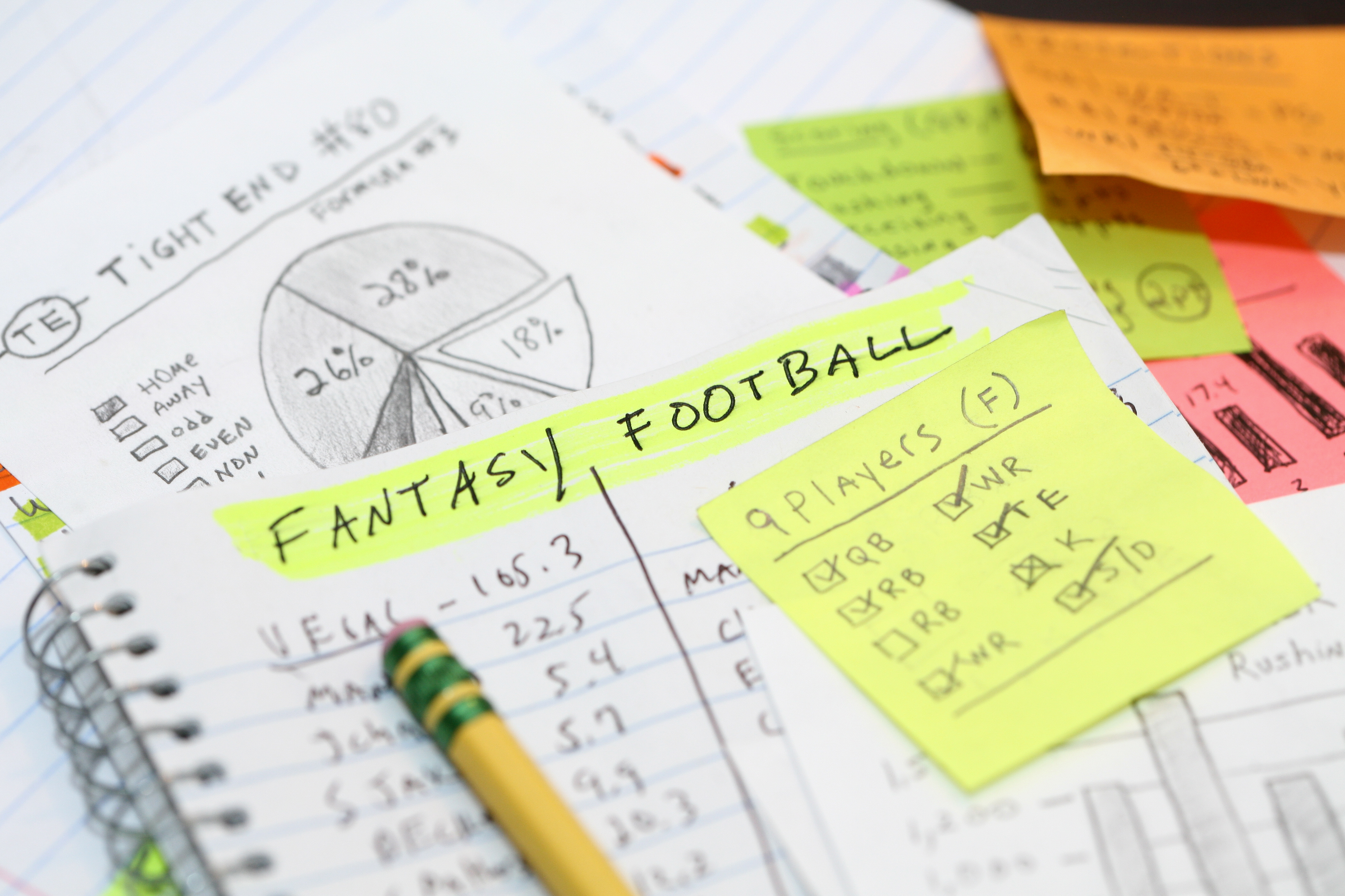 I love the game of football, and I've been following it since my Dad introduced me to the game and its statistics when I was nine. For over 15 years, I've played fantasy football and thoroughly enjoy the weeks of entertainment and fun it provides. I play in a serious league and one with my family. The original purpose of the family league was to introduce the game to my 12-year-old nephew who enjoys playing—as long as he is winning.
Fantasy football was born in 1962, started by three men, including Wilfred "Bill the Gill" Winkenbach, an Oakland, California businessman and a limited partner in the Oakland Raiders. But the concept of modern fantasy sports actually began with baseball in 1979. The Rotisserie scoring system was developed independently and popularized in the 1980s by a group of journalists and formalized under the title Rotisserie League Baseball in 1980, named after the New York City restaurant La Rotisserie Française, where its founders met for lunch and first played the game.
Fantasy sports are a game inside the game where people choose players and compete based on those player's statistical outputs. The game slowly matured into the sports behemoth that today inspires, infatuates and confounds millions of players.
I was very surprised when the NFL decided to totally embrace fantasy football and all that surrounds it. Fantasy sports come close to the line of sports gambling, which is illegal in all states except for Nevada. However, Federal law has deemed that fantasy sports are game of skill, which is therefore totally legal.
Pro football was the nation's most popular sport long before there was a fantasy version. But it wouldn't be nearly as popular or financially successful without it. The rise of fantasy football has strongly reinforced brand awareness, with participants becoming even more invested in the NFL product.
According to recent estimates, 32 million Americans spend $467 per person or about $15 billion in total playing fantasy football. Roughly, $11 billion flows toward football. The NFL's annual revenue is approximately $10 billion. So, fantasy football has grown larger than the actual sport itself.
The growth from the 1990s to the early 2000s can most likely be attributed to the growth in internet availability. In 2007, there were 19.4 million people playing fantasy sports. In 2008, that jumped to 29.9 million. This is strongly correlated with the introduction of the iPhone in 2007. Stadiums now list fantasy stats of other games on their scoreboards so fans can follow along. And teams are upgrading wireless and wi-fi coverage in stadiums to help fans stay up-to-the-minute.
The average fantasy gamer spends three hours a week managing a team(s), translating to 1.2 billion hours for 23 million players over a 17 week season. It comes as no surprise that every two out of three Americans watch the NFL. To put into perspective how willing marketers are to reach their consumers via the NFL platform, the average cost of a 30-second commercial last year on "Sunday Night Football" was around $625,000.
It's now become a question of when, and not if, the NFL is going to permanently establish teams outside of the United States, as the international fan base continues to increase. Roger Goodell estimates $25 billion in NFL revenue by 2027.
Overall, the sky is the limit for the NFL.
Disney's EPSN, Yahoo and CBS are all big players in what is now a $1.5 billion industry, according to an estimate from research firm IBISWorld.
What can marketers learn from NFL's success?
The NFL continues to maintain focus on the game itself. The product, which is the game in the NFL's case, is the most vital piece of its brand. Whatever the most important piece of a brand is, the marketer must define it, promote it, and treasure it.