They don't call her the queen for nothing.
Taylor Swift. The queen of country turned queen of pop turned… snake? In case you missed it, let's start with a little recap.
The beginning of the end of Swift's Reputation all stemmed from her now 10-year old feud with the infamous (or maybe I should say Famous) Kanye West. The on-again-off-again feud began in 2009 when West interrupted Swift on stage while she was accepting the award for Best Female Video at the Video Music Awards.
Jump forward to the following year, when West apologized for interrupting Swift's award show moment. Then, almost 3 years later, West un-apologized. To give the short recap.
Within that time period, Swift released a song forgiving him for the incident (Innocent), and in 2015, all seemed to be well between the two stars.
Fast forward to the PR nightmare, circa 2016.
The release of Kanye West's single Famous ignited a firestorm between Swift's people and West's people (aka Kim Kardashian West). West's song included a less-than-glowing remark about Swift's fame, which quickly reignited the feud between the two. Shortly after Swift came out with a statement about the comments made in the song, West's wife, Kardashian, leaked a video recording of a phone conversation between West and Swift on Snapchat. In the recording, Swift agrees to be mentioned in his song. 
The caption of Kardashian's post was the very-subtle snake emoji.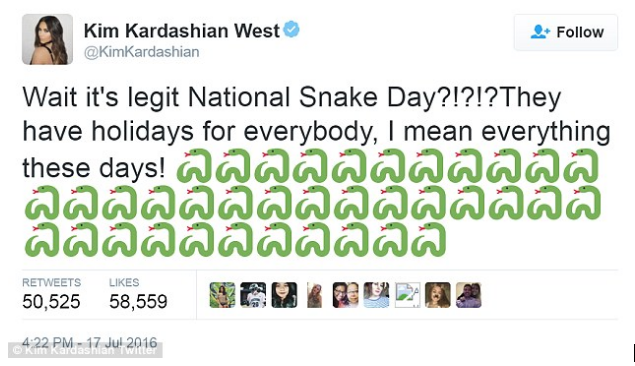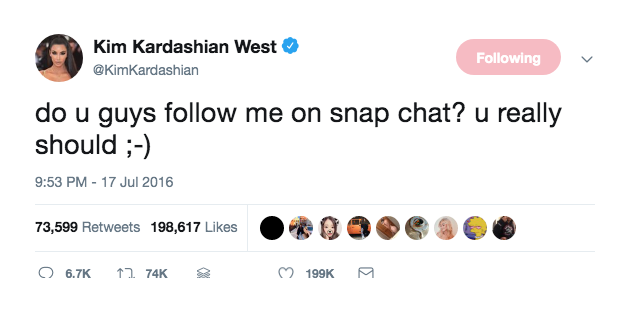 Shortly after the leaked video, Swift's social media comments blew up with snake emojis. She became widely labeled a "snake" all over the internet and social media. Swift put up a clarification of her previous statement on social media, but the negative comments kept rolling in. #TaylorSwiftIsOverParty trended on Twitter. Could this end Taylor Swift's decade-long career as a pop superstar? It almost looked like it. Soon, all of Taylor's social media went black.
She deleted all posts, unfollowed everyone she was following, and changed her profile and cover photos to be completely black. She wasn't seen in public for weeks at a time. Rumors swirled that she so badly wanted to be kept out of the press and public eye that she traveled to and from her apartment in a large suitcase (which could really be true if you look at the evidence).
While it seemed like she was backing down and hiding from this media frenzy, months later she cryptically came back into the limelight. When she came back, she had completely rebranded herself as a snake. She took the negative connotation of the snake that she was unwillingly branded as and turned it into her brand. In fact, her entire Reputation album and tour revolved around the snake concept. Her revived Instagram featured video clips of snakes and her tour involved giant snake props. Even all of her merch for the tour had a snake on it in one form or another. Iconic, we know.
The PR stunt was a brilliant move for Swift, seeing as her Reputation album was the first album to surpass 2 million sales since Adele's 25 in 2015.
While there have been many instances of bad PR affecting celebrities and artists in ways that have stunted their careers, this was not one of them. We can only imagine how relentlessly Taylor Swift and her team had to work to pull this one off, but we commend them for their amazing work.
Swift is now moving away from the revenge-esque work that was her Reputation era, but this era is not yet forgotten. In her first music video since Reputation, ME!, the infamous snake made its appearance yet again within the first few seconds, bursting into an array of butterflies signaling a rebirth of the peppy pop-star we have known for so long. Her latest music video entitled You Need to Calm Down from her forthcoming album Lover also includes the snake and butterfly imagery in the form of a back tattoo.
Lessons learned?
Whatever the next Taylor Swift era (or scandal) may bring, we have full confidence that she, along with her excellent PR team, will be able to handle whatever gets thrown at her. And as marketers, we use this as a lesson that, even if the publicity turns hostile, there may be a way to turn it to your advantage.