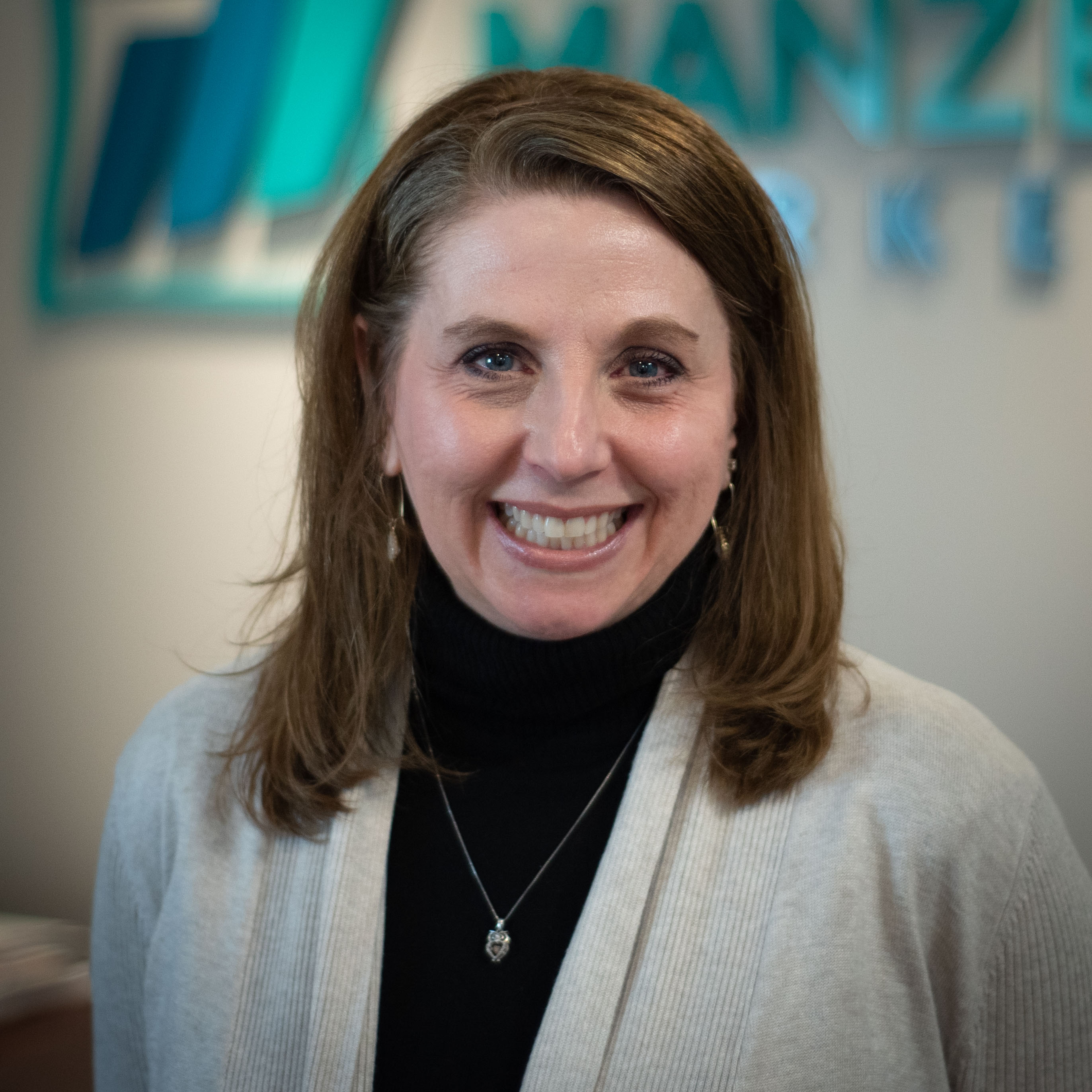 Denise Miller
Office Manager
Denise joined Manzella as our Office Manager in January 2017. She has worked in the Human Resources field since 2003, serving previously as Director of HR at DataSol, Inc. In addition to her HR duties at Manzella, she also performs accounting, payroll, and administrative office functions. Prior to 2003, she worked for 10 years (1990-2001) with Marriott Headquarters (IT) and Marriott Hotels (Catering Director) in the MD/VA area plus a few other various businesses.
Denise earned a BA in Communications from Old Dominion University, and her Professional HR Certificate (PHR) and HR Management Certificate at George Mason University-Loudoun.
Denise was born at Andrews Air Force Base in Clinton, Maryland, but moved to Northern Virginia in 1977 until 2013. In June 2013, she moved with her family to Clarence/Akron, NY to live on her husband's family farm.  She lives with her husband Todd, son Matthew, and two little Shih tzu dogs.  Denise's older son Michael graduated in 2021 from Rensselaer Polytechnic Institute (RPI), now lives in downtown Buffalo, and currently works for Moog as a Mechanical Engineer.  Her younger son Matthew will be graduating from Akron High School in June 2022 and plans to attend University of Buffalo (Aerospace Engineering) in the Fall of 2022.  Both of her sons certainly kept her busy during their high school years by playing multi-sports to include: Varsity golf, Varsity school and AAA/AA travel ice hockey, and Varsity lacrosse.  She has traveled extensively all over the US for AAA/AA travel hockey and will definitely miss that time traveling with her sons. Her husband Todd also owns two local Clarence businesses and is a USS Buffalo Navy Veteran. Denise is also a member of SHRM, the Amherst and Clarence Chambers of Commerce, and the Chi-Omega Alumnae Buffalo Chapter.
Connect with Denise of LinkedIn.