Manzella Marketing has a new, friendly face in the office, but she's not a new employee. Sesha Yalamanchili is an entrepreneur that runs her business, On The Mark Consulting, out of an office space she's renting here at Manzella.
While she technically doesn't work for the agency, Sesha has certainly become a valued guest member of our team. Besides being a smiling face and constant motivator in the office, Sesha has provided great insights to everyone here at Manzella. Sesha's door is literally always open for any of us to come in and chat with her about any challenges we're facing or just to catch up on each others' lives. (I say "literally" because her office doesn't actually have a door, but I am extremely confident that even if it did, she would still welcome us with open arms).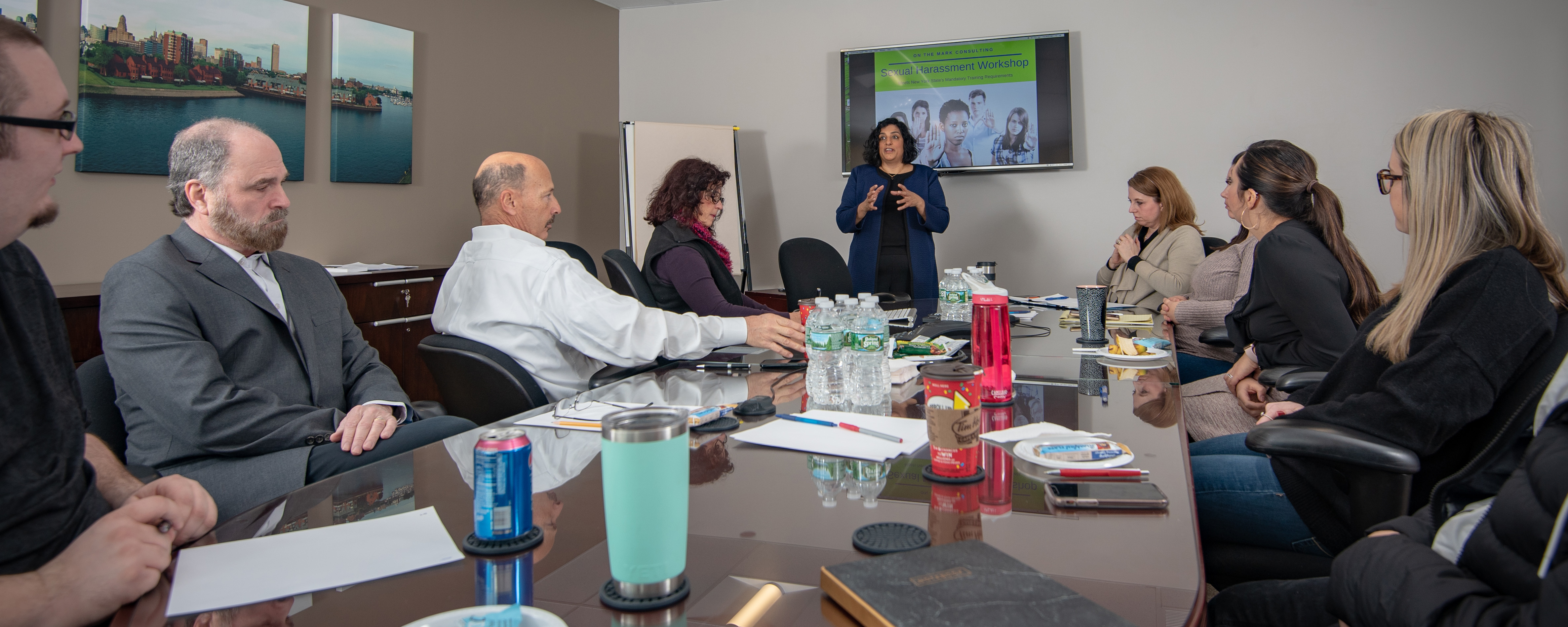 In turn, we've been able to help her out when she faces challenges with marketing her business. We recently redesigned her website, and have helped her in a variety of ways—from copywriting and proofreading to finding the best Chinese restaurant near the office.
With help from our very own Eric Tuberdkye, I had the opportunity to sit down with Sesha to talk with her about her professional growth and business for Manzella Marketing's first ever video blog (or vlog, if you will). She talks about her previous experience working alongside 43North, how she stumbled upon our available office space, the overall concept of the Entrepreneurial Ecosystem, and more.
Watch the full interview below: 
Learn more about Sesha and her business or contact her directly by visiting her website here.