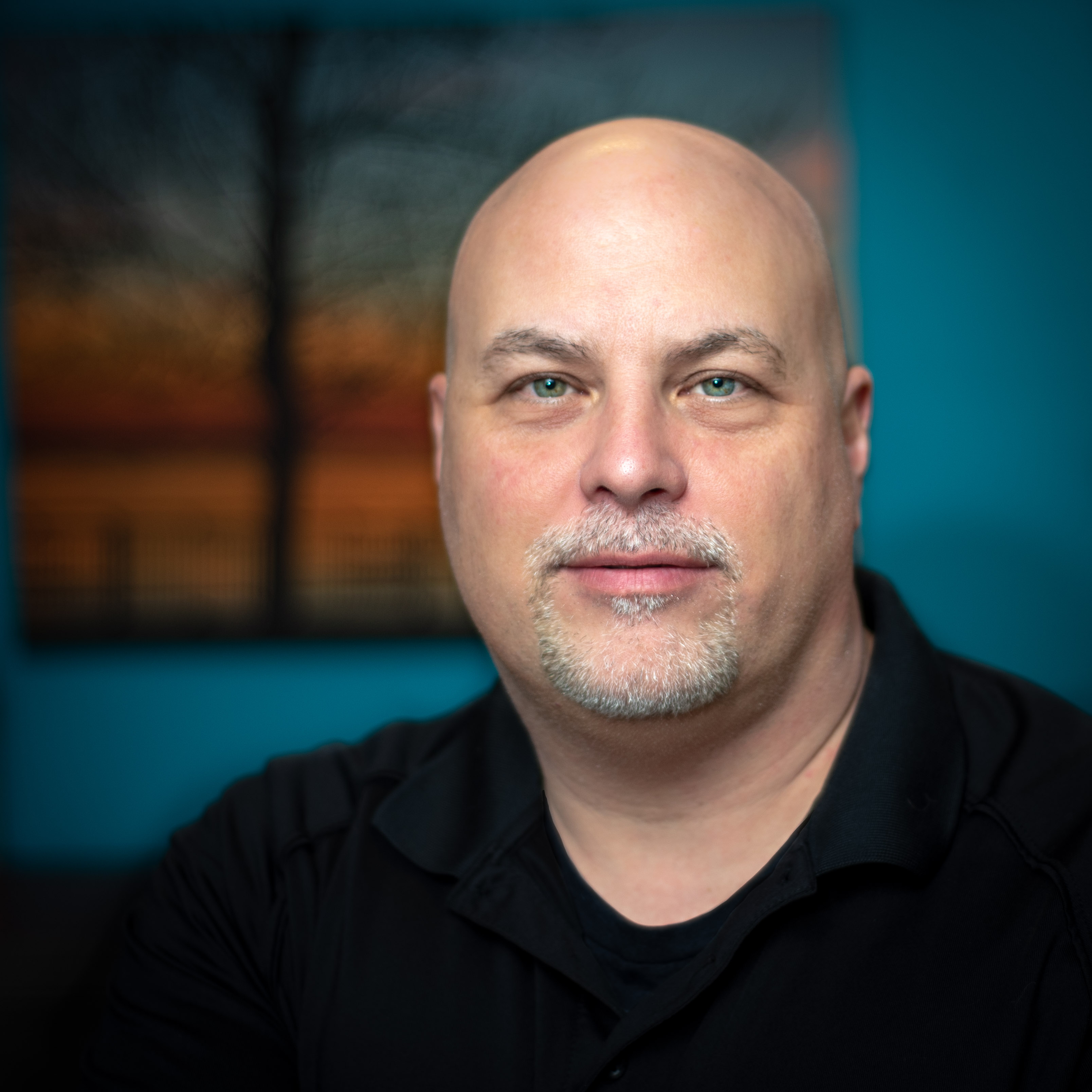 Thomas Sharer
Art Director & Production Manager
Tom's cool shaved head and good attitude have given him the ability to balance his production duties with his top-notch design work. Talented creatively and efficient with his time, he has demonstrated many times that he is willing to go the extra mile and do whatever it takes to meet tight deadlines and keep projects on track.
A true team player, "Gunner," as he is known by his teammates in the Falls, loves to rush the net and crash the corners—and then re-hydrate with a couple of tall, frosty ones. The Gunner's biggest fans are his family—Ryan, Natalie, and his wife Michelle. "They are the most important thing to me and what has made me who I am."
Connect with Tom on LinkedIn.